Frank X. Pedlow, Jr., M.D.
Orthopaedic Spine Doctor in Boston, MA
Dr. Pedlow is the former Chief of the Orthopaedic Spine Service at the Massachusetts General Hospital, a position he held until deciding to go into private practice. He is a board-certified, fellowship-trained spine surgeon, specializing in the surgical treatment of disorders of the adult spine. He is a member of the Department of Orthopedic Surgery at the Massachusetts General Hospital, and an Associate Professor of Orthopaedic Surgery at Harvard Medical School. He is board certified by the American Board of Orthopaedic Surgery and is a fellow of the American Academy of Orthopaedic Surgery. He is a member of the North American Spine Society and the International College of Surgeons.
Dr. Pedlow's practice today specializes in the diagnosis and treatment of degenerative conditions of the neck and back, minimally invasive spine surgery, motion preservation surgery including cervical artificial disc replacement, athletic injuries to the spine, and spine care of the injured worker. He is one of the only spine surgeons in New England that has received training in both the neurosurgical and orthopedic principles and techniques of spine surgery. He is a nationally recognized leader in the treatment of complex spinal disorders, including primary and metastatic tumors of the spine.
A Specialist in Spine Care
Dr. Pedlow received his medical degree from New York Medical College in 1986. He completed his residency in Orthopaedic Surgery in the Harvard Combined Orthopaedic Residency Program and served as Chief Resident in Orthopaedic Surgery at the Massachusetts General Hospital. He also completed a fellowship in spinal surgery at Emory University Spine Center in Atlanta, GA. and had previously served as a Neurosurgery Fellow at Long Island Jewish Medical Center. He also spent time training in orthopedic surgery at the University of Montreal, Quebec, Canada, the Royal National Orthopedic Hospital, London England, and the Robert Jones and Agnes Hunt Orthopedic Hospital, Oswestry, England.
Following his spine surgery fellowship he returned to a faculty position at the Massachusetts General Hospital and Harvard Medical School. Shortly thereafter, as Chief of the Orthopedic Spine Service, Dr. Pedlow established the first Orthopedic Spine Center at MGH. This was established by bringing in specialists from the field of Physical Medicine and Rehabilitation, as well as nurse practitioners and physician assistants to work with the surgeons in the evaluation and treatment of all adult spine patients. In collaboration with MGH Neurosurgical services he also established an Emergency Room and In-Patient Spine On Call system at MGH. Dr. Pedlow is responsible for many of the improvements in OR equipment and technology that have occurred over his last 18 years at MGH as related to orthopedic spine surgery, and the offering to patients many of the advances in spine surgical techniques that have occurred over this period. He was also integral in the creation and subsequent development of the Newton-Wellesley Spine Center, at its inception a collaboration between Newton-Wellesley Hospital and the MGH.
Through his Spine Fellowship experience and that which he had as a resident working with Dr. Henry Mankin and Dr. Dempsey Springfield in Orthopedic Oncology, Dr. Pedlow developed an interest in the developing field of the surgical treatment of both metastatic and primary tumors of the spine. After years of clinical work treating spine tumors, many in collaboration with the then-new Chief of the Orthopedic Oncology Service Dr. Francis Hornicek, Drs Pedlow, and Hornicek established the Stephen Harris Chordoma Center at MGH. This multidisciplinary center brought doctors from various surgical and medical subspecialties together for the evaluation, treatment, and support of chordoma patients, and was the first center of its kind in the United States. This center along and other spine service advancements in the years prior helped establish the Massachusetts General Orthopaedic Spine Service as the national and international tertiary referral spine program in Boston.
Awards & Recognition
Dr. Pedlow has been named a top doctor in Boston Magazine's "Best Doctors" issue and has consistently been named by Best Doctors, Inc. one of the best orthopedic spine surgeons in Boston. He has received this honor more than any other orthopedic spine surgeon in Boston. Dr. Pedlow has also been named one of the region's "Top Doctors" by Castle Connolly Medical, Ltd. He has served as the spine consultant for the Boston Bruins and has treated players from every major professional and many colligate sports teams in Boston. Dr. Pedlow practices at Massachusetts General Hospital and New England Baptist Hospital.
Dr. Pedlow enjoys the privilege of practicing spine surgery and living in the City of Boston and has done so for the past 15 years.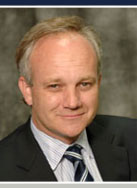 Clinical Training
Fellowship in Spine Surgery
Emory University Spine Surgery Fellowship
Emory Spine Center, Atlanta GA
Chief Resident in Orthopaedic Surgery
Trauma Service – Department of Orthopaedic Surgery
Massachusetts General Hospital, Boston MA
Resident in Orthopaedic Surgery
Harvard Combined Orthopaedic Residency Program
Harvard Medical School, Boston MA
Resident in Orthopaedic Surgery
Edouard-Samson Orthopaedic Training Programme
University of Montreal, Montreal, Quebec, Canada
Resident in General Surgery
Massachusetts General Hospital
Boston, MA
Post-Graduate Student in Orthopaedic Surgery
The Royal National Orthopaedic Hospital
London, England
Stanmore and Middlesex Hospitals
The Robert Jones and Agnes Hunt Orthopaedic Hospital – Oswestry, Shropshire, England
Fellowship in Neurosurgery / Spine Surgery
Long Island Jewish Medical Center
New Hyde Park, NY
Internship in General Surgery
Nassau County Medical Center
East Meadow, NY
Medical Education
New York Medical College
Valhalla, N.Y.
Undergraduate Education
St. Lawrence University
Canton, N.Y.
Licensure and Medical Boards
Medical License, State of New York
Medical License, State of Massachusetts
Medical License, State of Georgia
Board Certification, American – Board of Orthopaedic Surgery
Professional Memberships
American Academy of Orthopaedic Surgeons