Dr. Frank Pedlow Jr.
Spine Doctor in Boston, MA
Welcome to Boston Spine Surgery, the private practice of Dr. Frank X. Pedlow Jr. specializing in the diagnosis and treatment of surgical conditions of the adult spine. Having received training in both the neurosurgical and orthopedic principles and techniques of spine surgery, Dr. Pedlow brings a vast amount of experience and expertise to his approach to solving his patient's problems. Boston Spine Surgery offers comprehensive spine care for a full range of spinal conditions, specializing in degenerative conditions of the neck and back, minimally invasive spine surgery, athletic injuries to the spine, and spine care for the injured worker. Some of the more common conditions we treat include cervical and lumbar disc herniations, cervical myelopathy, spinal stenosis and spondylolisthesis, and degenerative disc disease.
Our office is conveniently located in downtown Boston. We strive to deliver individualized, multi-disciplinary care to our patients, from the time of the initial evaluation and diagnosis to treatment and through recovery.
About Dr. Frank X. Pedlow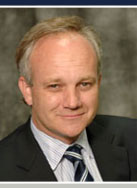 By utilizing the abilities of one of the region's experts in the surgical management of disorders of the adult spine, and the various clinical consultants and the vast resources of Massachusetts General Hospital and New England Baptist Hospital. Dr. Pedlow offers the full range of non-operative (conservative) and modern surgical management for most conditions of the adult spine. When possible, the most conservative, non-surgical approach is utilized. This may involve physical therapy and rehabilitation, diagnostic and therapeutic injections, pain management, or other nonsurgical treatment methods. When surgery is needed, Dr. Pedlow utilizes established, safe, and effective surgical treatment methods, often employing the latest techniques and advanced technologies to minimize the invasiveness of surgery.
Visiting Dr. Pedlow near Massachusetts General Hospital
Dr. Pedlow's office is located at an easily accessible and convenient location. The downtown Boston/ Massachusetts General Hospital office is located at 30-32 Lancaster Street in the historic Bullfinch Triangle of Boston's West End, near both North Station and the Boston Garden. It is near Massachusetts General Hospital and part of MGH's extended campus. It is accessible from most major highways going into Boston, railways, and the "T".
Hospital Affiliations
We are affiliated with the Massachusetts General Hospital, New England Baptist Hospital, and Harvard Medical School.
Our Mission
Our mission at Boston Spine Surgery is to provide patients with the highest quality, most technically advanced, "patient-centered" spine care, delivered in a personalized and private setting. We offer a multidisciplinary and individualized approach to our patients, utilizing the expertise and experience of academic teaching physicians and services. Understanding that your condition may be causing you significant discomfort, or interfering with your ability to work or enjoy normal activities, we also strive to offer comprehensive consultations in a timely fashion.
Our Patient Care Goal
We have the goal of relieving pain and discomfort and returning patients to their normal life and activities as soon as possible. With the addition of a Physician Assistant and other support staff members, other goals include facilitating prompt patient evaluations, maintaining effective communication with both patients, referring physicians, and case managers, and promoting the continuity of care from the initial evaluation to the completion of treatment. Our office staff is respectful, professional, and knowledgeable. With an emphasis on personalized and "patient-centered" care, whatever a patient's problem may be, we pride ourselves on giving patients the time and attention they need to understand their condition and their treatment options.